Episodes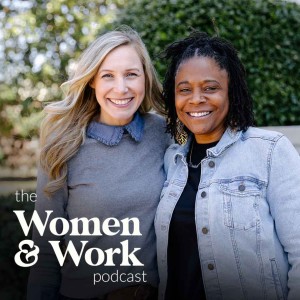 Wednesday Nov 16, 2022
Wednesday Nov 16, 2022
Jane Creswell is an innovator and leader in the field of corporate coaching. She leveraged 17 years of product development and management experience at IBM to invent the role of "Organization Coach" and become the founder of IBM Coaches Network. At IBM, she focused her organization on achieving extraordinary results by individual coaching of the leaders at all levels of the organization.  
Currently, Ms. Creswell is utilizing those experiences to help corporations worldwide wanting to establish a long-term, self-sustaining system of internal coaching and reap the benefits of a coaching culture. Her focus is on helping leaders make the high-impact transition from merely influencing others to developing excellent leaders who develop excellent leaders. Her work can be characterized as maximizing the strengths and knowledge of individuals for the benefit of both the person and the organization. 
Jane has authored 3 books, including The Complete Idiot's Guide- Coaching for Excellence, and Christ-Centered Coaching: 7 Benefits for Ministry Leaders, and God Nods (co-authored with Joey Faucette). Jane was the inaugural recipient of the Thomas Leonard Achievement Award granted by the ICF Midwest Conference in June 2014 for her impact throughout the coaching industry for over 20 years.
In this episode, Jane shares with Courtney and Missie:
 How she transitioned from coding at IBM to becoming the first Organization Coach at IMB and founding the IBM Coaches Network

How she views herself as a missionary to the corporate world
What Christ-centered coaching is and how it differs from Christian counseling
Why it's important for women in particular to receive professional coaching
Trends she sees in the areas of work or life that women seek coaching in
How she actually helps women move forward through coaching
How to step forward with confidence in your unique gifts and strengths
Resources Mentioned: