Episodes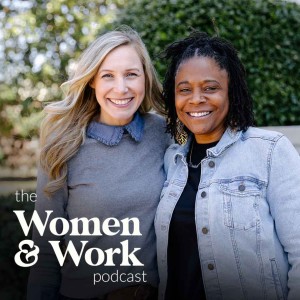 Thursday Nov 10, 2022
Thursday Nov 10, 2022
We trust you will enjoy this episode with Carolyn McCulley, but we did want to let you know that we cover some heavy topics that might be triggering to some listeners. Carolyn is a filmmaker, and in this episode, she discusses her work in covering gun violence and sexual assault. We wanted you to be aware in case that type of content was not what you were expecting to hear. As always, we love learning from women who take these hard subjects and seek to redeem them to the glory of God through their work. We hope you enjoy this episode.
Carolyn McCulley is a storyteller in multiple formats. She is a filmmaker, podcast producer and host, and author of several books. She has run her own production company, Citygate Films, since 2009, which has been a great way of experiencing God's faithfulness in many ways.
Carolyn has directed, produced, and edited nearly 200 short films for clients while also working on her own film projects. Citygate Films has produced branded content for clients such as Discovery, WebMD, AstraZeneca, Adventure Scientists, Chick-Fil-A, Capital One, International Justice Mission, and numerous nonprofits. My most widely viewed short film has been seen by more than six million people and was the inspiration for a segment in Oprah's BELIEF series. Her independent film, The Rage of Evil, was about a former school shooter and was acquired by HuffPost.
She is currently working on a film project called Out Of Darkness in which she showcases the advocacy of Rachael Denhollander in one individual sexual abuse survivor's case within the sexual abuse crisis of the Southern Baptist Convention. You can support her work through a tax-deductible donation here.


Carolyn is the author of 3 books including The Measure of Success: Uncovering the Biblical Perspective on Women, Work, and the Home. It was a silver finalist in the ECPA Book Awards and won an award of merit in the Christianity Today Book Awards. She has also written for a wide range of publications, including The Washington Post and Baltimore Sun. 
For more than 15 years, she has been a speaker at women's conferences in the U.S. and abroad, sharing narratives of hope and perseverance.
In this episode, Carolyn discusses with Courtney and Missie:
–– How she acquired the skills of filmmaking and the importance of storytelling
–– How her work in film and podcast production brings stories of redemption and hope to others, even in hard topics such as gun violence and sexual assault
–– How her views of womanhood have changed since coming to Christ
–– How she works with men on set in a God-honoring way as a single, Christian woman
–– How she hopes in God amidst the idolization of marriage within the church
Resources Mentioned
The Courage to Face Failure Podcast
The Measure of Success: Uncovering the Biblical Perspective on Women, Work, and the Home 
Did I Kiss Marriage Goodbye?: Trusting God with a Hope Deferred