Episodes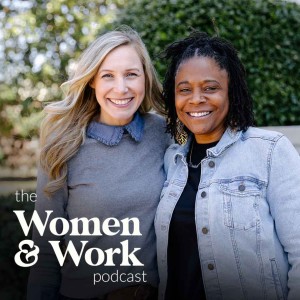 Wednesday Oct 12, 2022
Wednesday Oct 12, 2022
Nikki Lawrence is a connector by nature. Her warm personality leaves little room for anyone to be a stranger for too long. This trait has fueled her pastime and helped Nikki charm audiences as a Mistress of Ceremony at conferences, fundraisers, and events all across the country. By day, she is a Corporate Executive for a Fortune 500 Company with a global team and multi-billion dollar portfolio. She has been with her company for 19 years and held a plethora of leadership roles for almost two decades.

Among her passions is the desire to see women from every walk of life walk boldly into whatever God has called them into. When she can combine her love for hospitality and/or developing people with helping women on their leadership journey, she is in her happy place.

Nikki lives in Baltimore, Maryland, and in her free time, she is daydreaming about home décor projects, road-tripping with friends, or playing with her niece and nephews.
In this episode, Nikki shares:
How she saw God's hand in leading her to the profession she's in today

The importance of networking

How she views ministry in the marketplace

The significance of both one's IQ and EQ 

The top leadership lessons she's learned over the years

The power of a "shaky yes"

The importance of diversity in the workplace, as well as mentorships and sponsorships
Resources Mentioned: