Episodes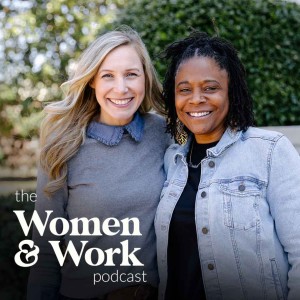 Wednesday Jul 13, 2022
Wednesday Jul 13, 2022
Missie Branch currently serves as the Assistant Dean of Students and Director of Graduate Life at the Southeastern Baptist Theological Seminary. She is married to Deuce and they have 4 children. Missie is passionate about women seeing themselves as disciples and theologians. She's a published author, chairwoman of the trustees at Lifeway Christian Resources, and of course, one of our beloved podcast hosts!
In this episode, Missie discusses:
✨Her journey from owning a successful cake business to becoming the Associate Dean of Students at SEBTS. 
✨Women and leadership and some of the messaging women hear 
✨Women leaders in the black church and the positive influence that has had on her.
✨Being in predominantly white spaces and what she has learned about being in a culture that is different than her own.
✨A kingdom-minded vision of all peoples living reconciled. 
And so much more. Missie is so wise and we are so thankful for her contributions to our team and to the broader evangelical culture.  We loved this episode and getting to know her more and hope you were as encouraged as we were.